---
There are four committees in Aggie Replant: Development, Fundraising, Publicity and Tree Team. Replant Day would not exist without the collaboration and connections between these groups. Check out the committee descriptions below to see how they each support our organization.
Development
This committee strives to develop and strengthen comradery within Aggie Replant. Members of this committee endeavor to maintain positivity and enthusiasm. Responsibilities include planning and preparing for socials, coordinating committee events, and creating weekly presentations for meetings.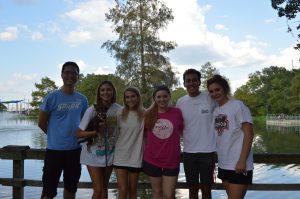 Fundraising
This committee is responsible for securing funds for Replant Day and trips for other planting events. Members of this committee plan different fundraisers and contact business for donations or sponsorships. They also maintain relationships with past donors and sponsors.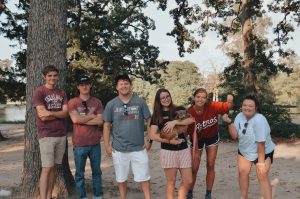 Publicity 
This committee is primarily tasked with the advertisement of our organization as a whole as well as our specific events, such as Replant Day. Responsibilities include designing Aggie Replant apparel and other merchandise, updating social media accounts and website, and distributing information about Aggie Replant to fellow Aggies, alumni, and the community.
Tree Team
This committee is responsible for securing trees and inspecting potential planting sites in preparation for Replant Day. They contact tree nurseries and maintain relationships with tree suppliers. Members of this committee learn about various tree species and how to properly plant and care for them. No previous knowledge of trees is necessary.